More than a year ago, in October 2015, the first tickets for Harry Potter and the Cursed Child were released. I was determined to get some, so that we could go with the whole book club! I registered as a priority member (because that's what I'm like), and had the most stressful internet-experience ever! After getting through the queue (finally!), I had to click on the dates with a green or yellow colour (indicating availability) to book tickets.
Only my dates didn't have any colour at all!
They weren't even red! I have never been so disappointed by a colourless calendar! So: frantic google search about what could possibly be the problem. Meanwhile, I am panicking, because you only have
5 bloody minutes
to do
everything
on that website!
Long story short: the safari browser was not supported yet.
Are you freaking kidding me?
So, I got kicked out, went back into the queue (bloody queue) with some 20000 people before me (seriously..) while frantically downloading firefox. As you do. Mild heart attack ensued when they announced that the tickets were now sold out. Which was very ironic, as this was still the priority-member sale, before the sale opened to the general public. Luckily, the smart Harry-Potter-people also realised they couldn't open the sale the next day while everything was already sold out, so they added more tickets to the mix and then (
and only then
) I managed to snatch 4 tickets for October 2016.
Fast forward a year And we finally got to go to Harry Potter and the Cursed Child a few weeks ago, after more than a year of anticipation. As you can imagine, the expectations were astronomically high at this point, also because we all had refrained from reading the script and had avoided spoilers online. Or as JK Rowling would say: #KeepTheSecrets.
And that is, strangely, my most important piece of advice to you: refrain from reading the script, avoid spoilers and you will have the best time ever. I have always been a theatre lover, but beyond a doubt I can say that this is the best piece of theatre I have
ever
seen. And I mean
ever
. I have seen quite a few big (musical) productions, and some plays, but this was a whole other level. My favourite musicals Footloose, Avenue Q, and Cats can't compete with this magical gem of theatre! Les Misérables, Evita, Joseph and the Amazing Technicolor Dreamcoat are all very nice, but peanuts compared to Harry Potter and the Cursed Child. Promise.
The music! The acting! The theatre (you will know what I mean if you've been ;) The costumes! The magic! The story! The characters! Oh! It was amazing, magical, basically-any-positive-word-you-can-
possibly-think-of.
After the show, we got our programs signed by some of the cast members. I was by that time in a very peculiar state of mind, and could only babble to them about how great the show was and how thankful I was to them for being so amazing and blablabla. They must've thought that I was some weirdo-creep, but that's okay..
In the spirit of keeping the secrets, I will only share some of my favourite quotes behind the cut.
( (mild) SPOILERS! - My favourite quotes from the play )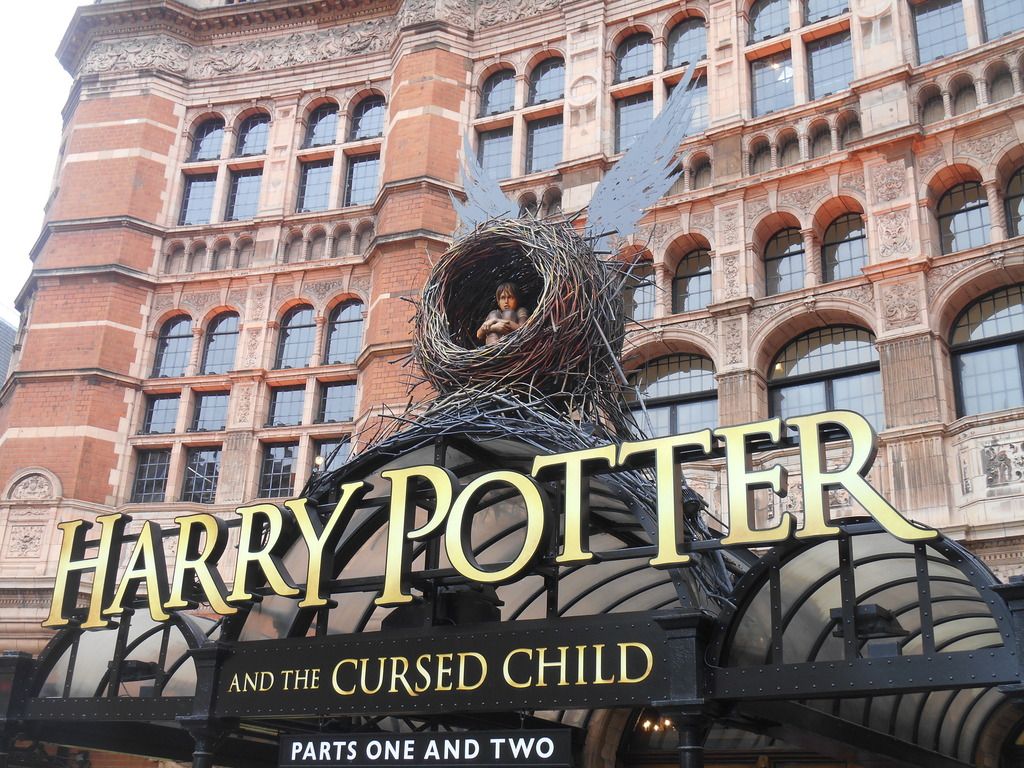 And then I leave you today with the cheeky fact that, after another stressful afternoon, I managed to get tickets for Harry Potter and the Cursed Child for January 2018 (
seriously though!
). So I'll be back!